Giving Back at William Mattar, P.C.
At William Mattar, P.C., we're more than just your local law firm. We're proud members of the community, and we want to do our part to support local events and charities that help make Buffalo, Rochester and Syracuse such great places to live and work.
Community Involvement
In April 2019, the Green Committee participated in a tree planting event in Downtown Buffalo. William Mattar employees were able to plant 20 trees around the Kleinhans Music Hall neighborhood.
Starting in the warmer months, William Mattar, hosts the What's 4 Lunch food truck series to support local businesses. Our What's 4 Lunch events are held from 11:30 am to 1:30 pm every Friday in front of our Main Street office in Williamsville. This event is open to the public.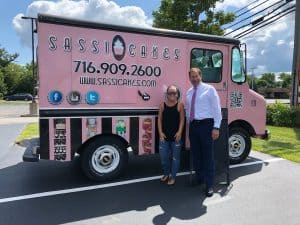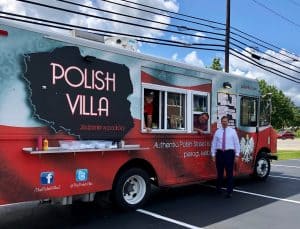 Donations
In the spring, William Mattar, P.C. holds their annual food drive where the employees collect food for a local food bank. For the drive in 2019, employees at William Mattar donated over 1,000 lbs of food to The Food Bank of WNY.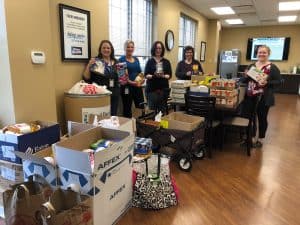 During the month of October William Mattar law offices Goes Pink! The Firm hosts a variety of fundraisers throughout the month for Breast Cancer Awareness. All of the proceeds collected are donated to the American Cancer Society.
In 2019, during our Rescue a Shelter Animal campaign William Mattar donated much needed supplies to local animal shelters and rescue groups in the Buffalo, Rochester and Syracuse areas.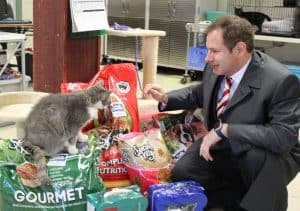 In November, our staff at William Mattar, P.C. participated in crafting Christmas ornaments to donate to a local charity. In 2019, all ornaments were donated to the Harvest House.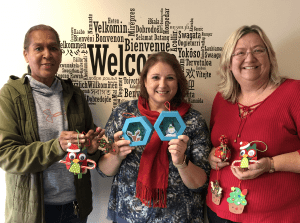 In December 2019, the Community Service Committee held a children's sock and underwear drive to benefit a local charity. William Mattar law offices donated all of the socks and underwear collected to the Harvest House.