Work for William Mattar Law Offices
William Mattar, P.C. is a growing law firm that focuses on car accident injuries. Our home office is located in Williamsville, NY, and we service areas throughout New York State, including Buffalo, Rochester, Syracuse and Albany.
Award Winning Culture
We are proud to share that William Mattar, P.C. has been recognized multiple times as one of  Best Companies to Work for in New York. Our firm is dedicated to helping people and we understand that starts with how we treat our employees and each other. William Mattar is proud to be recognized for fostering a positive work environment.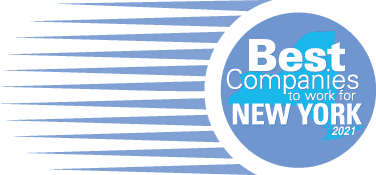 View Our Law Job Openings
"You learn something new every day. I enjoy the clients and knowing that I help them. We all want to make sure that we help people to the best of our ability. I am able to balance home life with work life."
"I enjoy how I am presented with a new challenge on a daily basis, making very few days feel the same. I love the Mattar Way and doing my part by being there for my clients and colleagues."
"If family and being part of a team are your top priorities, then William Mattar is the place you want to work. In the marketing department, everything is always evolving and it's fun to implement new ideas."